It is with great sadness that we report the passing of our past Chairman, Sandy Elrick. Sandy was a gentleman and an inspiration to us all.
Sandy's funeral is on Tuesday 1st October at the Dundee Crematorium (2.30pm)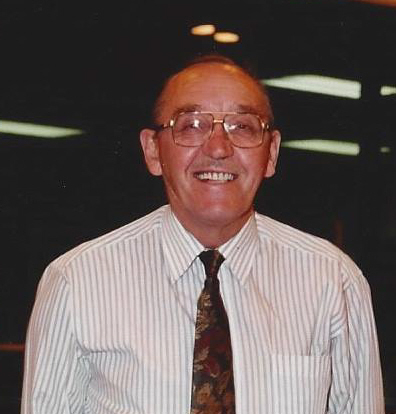 Sandy was the main driving force behind the saving and regeneration of Ward Road Gym. The building, which had no heating and very little else going for it, was being used 5 nights a week by many groups including D&DTTA. In 2001 the council indicated that they intended to sell off the building – the likelihood being that it would have ended as yet another pub or club in the city centre. Sandy pulled together a group of people and formed a Charitable Company to manage the way forward and got an agreement from Dundee City Council that they would lease the building to this new company. After many meetings with the City Council and a lot of fundraising (£335,000), enough money was raised to provide the facilities that we all enjoy today.
Sandy had table tennis running through his veins. A league player, mostly with Telecoms TTC and an active D&DTTA committee member over many years. He served on the committee of the Scottish Table Tennis Association from 1986 to 1998 and as Chairman between 1995 and 1998. Sandy led the team that organised and ran the Commonwealth Table Tennis Championships in the Kelvin Hall in 1997. He was also qualified International Umpire.
At local level we all have fond memories of Sandy, from his ritual removal of his tracksuit bottoms at the last minute prior to his match starting, to his nimble footwork kicking the table tennis ball against the wall to achieve a bounce that would allow him to catch the ball rather than struggle to pick it up off the floor.
He only stopped playing the game a couple of years ago at the age of 83 – finding that recovering from the efforts of a match was beginning to stretch to 2 or 3 days.
Nothing was too much trouble for Sandy, always willing to help and give advice — he'll be sadly missed.